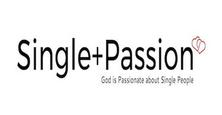 SINGLES PARK DAY
Saturday, February 13
YORBA REGIONAL PARK



Click Here for More Information


You're invited this Saturday to President's Day Weekend SINGLES PARK DAY at Yorba Regional Park with single adults and single parent families. [Rain cancels event].

Join us for outdoor recreation and inspiration on Saturday, February 13 from 10:00am to 4:00pm. Let's enjoy a day for fresh air with friendly people!

The day includes food, relaxation, fellowship and outdoor recreation. Invite friends and family.


We're going to have a great time enjoying a day at the park. Check out the link above for all the park day information.

Love, Dating, Friendship, Marriage Relationships